We represent only our clients. Certainly every "advisor" claims this position. So what do we mean? We are locally owned, not a branch office of some larger distant organization. We are an independent Investment Advisory firm. Being independent allows us to recommend the universe of investment and financial planning ideas without restriction because we are not affiliated with any broker-dealer, insurance company, bank, mutual fund company, stockbroker or anyone or anything else.
We are highly experienced, educated and credentialed. A considerable amount of our time and resources are directed towards continuous financial planning and investment education. We sell no investment products. The only service we offer is intelligent and informed advice. We believe that the quality of the advice we provide is exceptional and we strive to keep it that way.
We work with clients over the long-term to help them reach their financial goals. Many "advisors" are interested in selling commissioned products and investments that yield immediate compensation for them. They have little monetary incentive to work with the client over the long-term to help the client reach their financial goals. We align our compensation for investment management services with the financial success of our clients. We succeed only when our clients are pleased with the advice we provide over the long-term.
We provide financial planning and investment advice on a fee-only basis. We have no incentive to trade excessively or sell investment products because we are not compensated by commission. Other advisory firms that are affiliated with broker-dealers and insurance companies may have production quotas and are under pressure to generate commission revenue.
Our fees are extremely competitive. We have no broker-dealer to compensate. Our office is professional and functional but not lavish. Our administrative functions are highly automated and efficient. Except for self-education and hardware/software expenses, we are frugal. This translates into lower fees for our clients.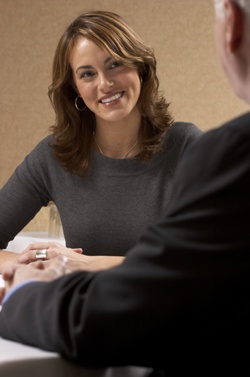 Our clients are individuals, families, and small businesses. We have particular experience in working with executives, professionals, the self-employed, business owners and retirees. Most of our clients are located in the Phoenix metropolitan area, however we have clients globally. There are no minimum income, net worth or investment amount requirements to become a client of our firm, however the services we offer appeal primarily to higher income earners and those with investment portfolios of at least $100,000